Celebrating Women in Business Luncheon
*** New date announced - Tuesday 12 October 2021
South Australian Leaders invites all business leaders to join us in a luncheon forum that will be a platform for learning, sharing and acknowledging female business leaders in South Australia.
There are many women in the SA Leaders network who serve as role models for how to lead and how to become leaders. They've taken corporations to new heights. They've shown other women the possibilities and the power they hold in their own hands.
In a marketplace defined by complexity, disruption and change, today's most successful enterprises are those that bring diverse perspectives and experiences to each new challenge. Along with being the right thing to do, diversity and inclusion offer a strategic advantage – especially at the leadership level.



Date:
Tuesday, 27 July 2021, 12 noon to 3pm

Additional Masterclass 10.30 am to 11.30 am - see details below


Venue:
The Sanctuary Function Centre (Adelaide Zoo)
1 Plane Tree Drive, Adelaide


Format:

3 course luncheon including beverages


Who should attend:
All CEOs, Founders, Business Owners and Executive Level are welcome.
This is not an exclusively female event.


Ticketed Event:
$150 pp SA Leaders Member Companies
$180 pp Non Members
Tables of 10 $1500
Masterclass $50
(inc GST)

Please invite female CEOs and Founders who you would like to celebrate and acknowledge - they could be your clients, suppliers, colleagues, friends and family.

Please visit Eventbrite for tickets

KEYNOTE ADDRESS: Senator Anne Ruston, Minister for Women's Safety

Minister for Families and Social Services, Minister for Women's Safety, Senator the Hon. Anne Ruston, has been a Senator since September 2012. Senator Ruston is also the Manager of Government Business in the Senate.
Prior to becoming a Senator, Anne held several senior positions in government and the private sector, including as the inaugural Chief Executive of the National Wine Centre.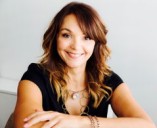 GUEST SPEAKER: Anjani Amriit, Change Maker and Purpose Mentor
Anjani Amriit has dedicated her life's work to giving back. She is penning her first book, 'The 9 Realisations to Self Empowerment - how to get out of your own way and get on with your purpose', commissioned by Hay House. Anjani is on a mission to empower women to speak up, be heard and make a positive difference as leaders of communities and commerce. Her message is clear, women bring a vital matriarchal perspective that the world is starved of. It's time to give themselves permission to break free from playing small, be remarkable,  and courageously bring their contribution to the world.
PANEL SESSION
Nerida Foord, Executive Director, Travel Auctions
Kim Raffen, Managing Director, The Dripclub
Anna Fisher, Co-Owner, Zonte's Footstep
Cate McGuire, Co-Founder and CEO, Oomiak