Case Study: Matthew Rasheed of Steedform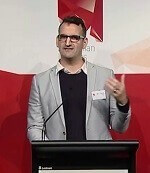 Matthew Rasheed is the Director of Steedform, a second generation family business that manufactures stone, porcelain, timber, laminate and new-generation materials. The Wingfield factory has been their base for over 40 years.
Hear a snapshot of Matthew's story as he shares an insight at SA Leaders.